Product Description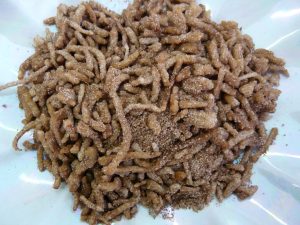 Sweet Tabacco isn't actually tabacco at all, instead it is shredded pieces of coconut, rolled and tumbled in a mixture of cocoa powder and sugar. This then gives it the distinctive look of rolling tobacco which is where it gets it name from. Once upon a time the makers of this confection used to sell it pouches that made it look like rolling tobacco.
It was also known as "Spanish Gold" because it looked so much like "Golden" rolling tobacco.
Of course these days it's not acceptable to sell it in pouches etc but it does still taste as good as ever, we do know that!