Product Description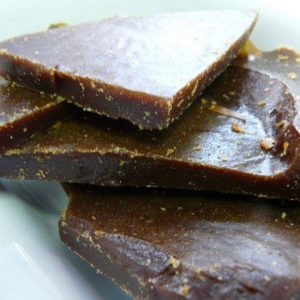 This Bonfire Toffee pack is the perfect size for a small family gathering of about 4 people.
It contains:
6 Bonfire Toffee dabs. These are traditional handmade treacle lollies that come in the silver jam tart foils. Ella Riley's is one of the last British manufacturers of this sweet too.
1/4 (113g) of Ella Riley's Butter Toffee. The same great buttery slabs of toffee as the original "invalid butter toffee" that used to be given to patients to help "build them up" again after long term illness!
1/4 (113g) of Ella Riley's Aniseed Bonfire Toffee – as seen on the BBC2 tv show "The Incredible Spice Men"
1/4 (113g) of Traditional Bonfire Toffee handmade right her in Ella Riley's 5 star rated kitchens.