Product Description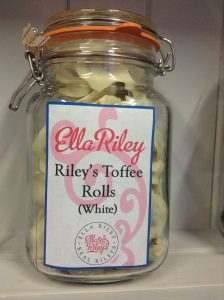 Our famous Riley's Toffee Rolls coated in a delicious white chocolate, all presented in a classic glass Kilner jar which can be reused time and time again.
This is perfect for gifting or simply for keeping all to yourself…we don't tell if you snaffle it away! We wouldn't blame you either, these are delicious as a treat.
As with all our jars of toffee you can add a personalised label to this item.