Product Description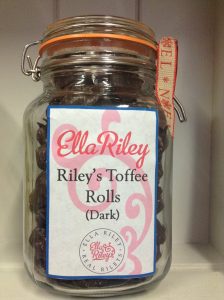 Here we have a classic Kilner jar filled to the brim with our famous dark chocolate Riley's Toffee Rolls.  Perfect for gifting to that some one special in your life…or for yourself to hide in your desk at work maybe!
After all we ALL need a little treat once in a while, right?
You can also personalise the label on this jar at no extra cost too.