Product Description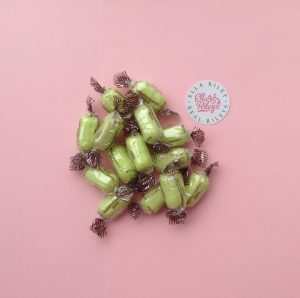 Chocolate limes are the sister sweet of the chocolate fruits, however chocolate limes were the original and still are the best!
These hard boiled lime flavoured sweets can be sucked until you reach the centre which then reveals its secret of a lovely warm gooey chocolate slither. What a fantastic surprise for the unsuspecting sucker!
A really popular sweet even today, especially with the older generations who remember it very fondly from their youths, when of course limes and such like we're still regarded as exotic fruits.
Peach sweet is individually wrapped in a cellophane wrapper so you can see the pale green sweet inside.