Product Description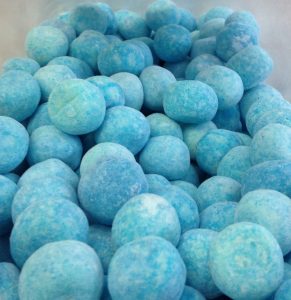 Bubblegum bonbons are as their name suggests, bubblegum flavoured bonbon sweets.
We are often asked if they are actual bubblegum iside the sweet – the answer is no.  These are only bubblegum flavoured and do not contain actual bubblegum so are safe to swallow after chewing.
Blue and pink in colour with a bubblegum flavoured powdered sugar coating, these bonbons are a firm favourite with our younger customers who by them by the boatload!