Whilst Ella Riley's might be a relatively new incarnation of our family's confectionary company (established in 2008) it is only a small part of our family's long history in the production of sweets.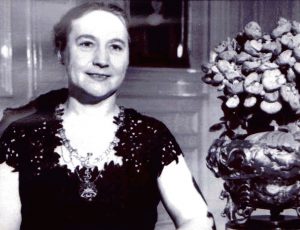 In 1907 two brothers, Freddie & John Riley took their Mother's toffee recipe and put it into production from the family kitchen table. Soon word spread about the fabulous Riley Brother's toffee rolls and they purchased a factory on Hopwood Lane in Halifax, West Yorkshire.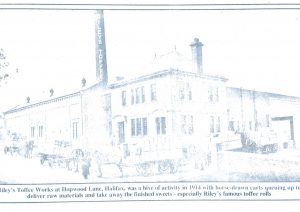 It wasn't long before the business was in full swing and the brothers were producing the now famous Riley's Toffee Rolls and were exploring them all over the world in the collectable tins.  We keep a collection of those tins at the shop in Bridgend.  Here are just a few of our favourite ones.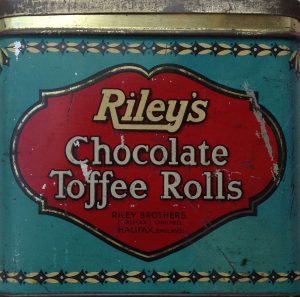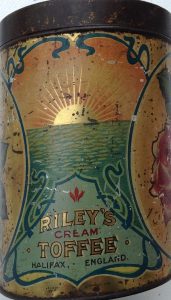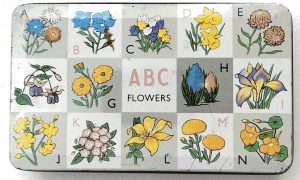 We've even had one of ours tins featured in the Harry Potter Movie, Harry Potter and the Philosopher's Stone.  If you look closely when Dumbledore goes to the orphanage to speak to Tom Riddle, Tom goes to the burning wardrobe and pulls out this very tin below.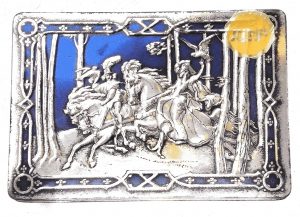 However as with most things, the Riley Brothers grew older and unfortunately one day John passed away, leaving his brother Freddie without his business partner. This triggered what would become a series of buy outs of the Riley's Toffee brand by successive companies.  It was purchased by the McVities, (who still use the Hopwood Lane Factory for buiscuit production today) Guiness Group, Callard & Bowser (who moved production down to Bridgend in South Wales in the 80s.) then finally it came into the ownership of the American cheese company Kraft Plc.
However whilst they were busy taking over the major UK based Chocolate firm Cadbury's, the intellectual property rights for the Riley's Toffee Rolls lapsed. So Freya and Steve registered it, secured it and put the toffee back into production.
The toffee is now produced in Bridgend, South Wales again and is exported all around the world again. A lot of the toffee currently manufactured is sold in traditional sweetshops, Delis, Farmshops and gift shops up and down the UK and Ireland. Some is exported to America, Canada and Australia where there are strong ex-pat communities.
So what is the next step for the Riley's Toffee Rolls? Well the family hopes to open a factory as a public attraction too, so watch this space, but of course in the mean time if you want to buy some Riley's Toffee Rolls for yourself, just click here to head to our shop.